It is impossible to plan a stay in Brittany without considering taking one of the hiking trails in the city of Paimpont or its surroundings. And what do you find in this particularly wooded region? The Brocéliande forest of course and its many legends.
After attending La Porte des Secrets, a storytelling tour at the Brocéliande tourist office, a real immersive experience, we decided to explore the region of the Lady of the Lake, Merlin and dive into the Arthurian legend. To do so, head for the forest of Paimpont (often called Brocéliande forest), but more precisely the Val sans Retour, not far from the village of Tréhorenteuc, where many different hikes await you. Choose the length of your hike and keep in mind that they are more or less frequented paths, depending on whether you decide to go through the most remarkable sites: Fairy Mirror, Merlin's Seat…
We therefore chose the Val sans Retour hike (also called Val perileux or Val des Faux-amants). We recommend this hike if you want to see the must-sees of Brocéliande: Faux-Amants rock, Fairy Mirror pond, Golden tree (the famous work of art created in 1991 after the tree burned down), Merlin's seat…
To access the Val sans Retour, you must cross Tréhorenteuc. Please note that during hunting season (September 12 to March 31), the Val Sans Retour valley is closed to the public.
Good to know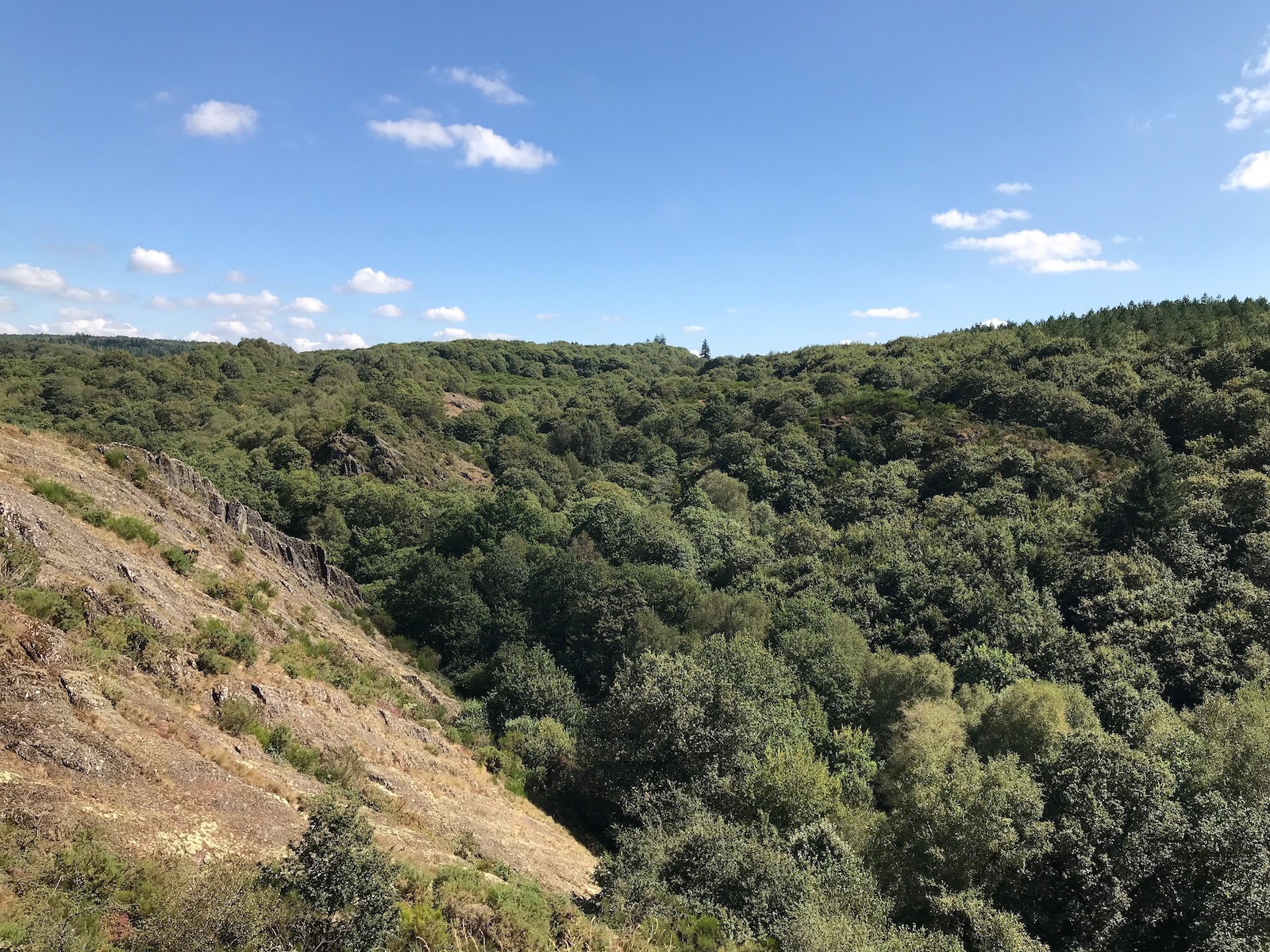 Must do
If we have any advice for you on this hike in Brocéliande forest, it's to absolutely avoid the weekend! We unfortunately chose a weekend and it was a real highway of walkers, with busloads of old people traveling. This greatly limits the magical effect of the location.
The princess loved
The princess found that there were too many people in this famous Brocéliande forest and that suddenly, it was not marvelously magical. In fact, she wasn't totally wrong. Maybe it's even better to do one of the other hikes… you'll probably have fewer people.
The ups for kids
Your kids are over 8 years old
We strongly advise you to book The Door of Secrets in the morning, as it will allow them to better understand the legends associated with Arthur and the Knights of the Round Table.
Buy them good walking shoes, because there are very steep passages and others are very slippery. This is clearly not the hike you want them to do with sandals.
If you have the opportunity (we had no more room), opt for a storytelling walk which will necessarily be a little more magical!
Your kids are less than 8 years old
You cannot choose this walk if you have a stroller. If like us, you are a baby carrier aficionado for the little ones, then you are saved. In summer, bring water (a lot of water) and a good sunscreen, because some paths up high are very exposed to the sun.