We told you about Blue Star Donuts in Venice, California, with an excellent vegan matcha donut. But, we are back with new, even more decadent vegan donuts: Doughnut Time is a brand of donuts that is not entirely vegan, but which has a very wide choice of plant-based donuts. There are several locations in London and you can expect to have a hard time choosing!
We spent a few minutes drooling in front of Doughnut Time's window before we could make our choice. Between the David Hasselhoff and its speculoos paste or the Caramela Anderson, with speculoos, chocolate and caramel, it was hard to choose. But there are also more classic donuts or those filled with jam. In short, happiness on one side and the difficulty of choice on the other. Because clearly, you eat one donut, but hardly two in a row!
We really enjoyed …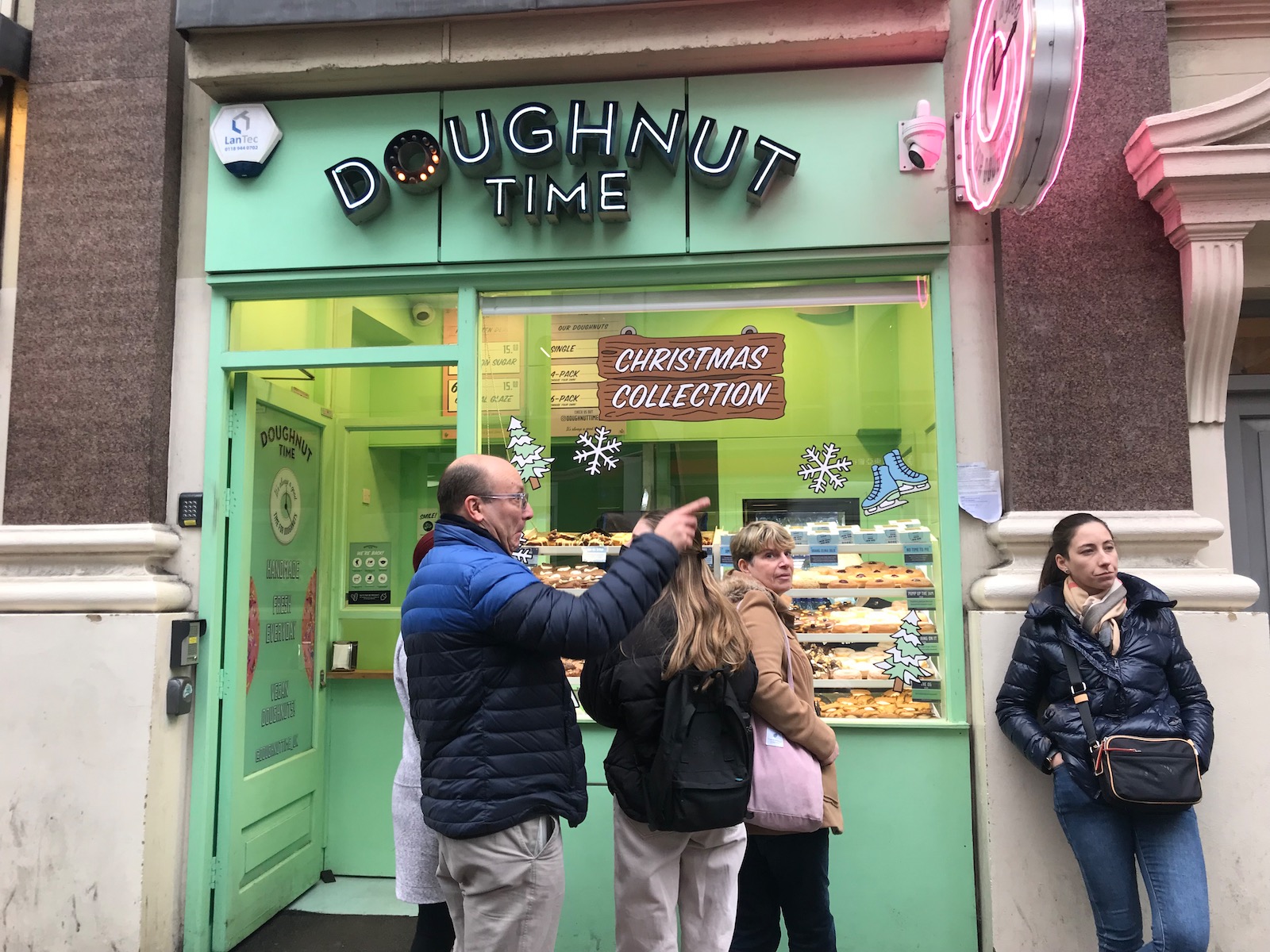 The princess loved
At Doughnut Time, the princess had found a little reindeer in speculoos with pretzels, named Elvis Pretzel! It wasn't too big, perfect for her appetite. And she is clearly much less into donuts and pastries than her parents!
Her parents liked
They just LOVED Doughnut Time to the point of coming back almost every day (yes, that's right, we admit it). Big crush for these vegan donuts which are as sugary as they are hearty, totally decadent in fact and which we preferred to Crosstown Donuts, which we found drier.
We obviously like the choice, with 6/7 different vegan donuts every day, which change regularly, but also the original flavors and the names which are hilarious. We know this is not very healthy food, but it clearly is a guilty pleasure we will have over and over again when back in London.
Information
Rates
From £26 for a box of 6 donuts.
Détails
There are several Doughnut Time locations in London
Ours was 58-60 Charing Cross Road, but there are some in every neighborhood.
Most shops are open daily.