Like Mildreds Soho, Farmacy London systematically welcomes us as soon as we are in London. It is probably one of the most successful restaurants in London in terms of plant-based cuisine, with the two addresses of chef Alexis Gauthier, Gauthier Soho and 123V.
Farmacy London is quite far away from central London, but regardless, we have become accustomed to walking there through the park (it's always a good excuse to feed the squirrels!). We love this place which is at the same time ultra warm, always full, but with very efficient and friendly waiters and waitresses. And the mains and desserts at Farmacy are legendary. Go there during the weekend for brunch, you will probably feel that you have had enough for the whole week as the plates are pretty big and delicious.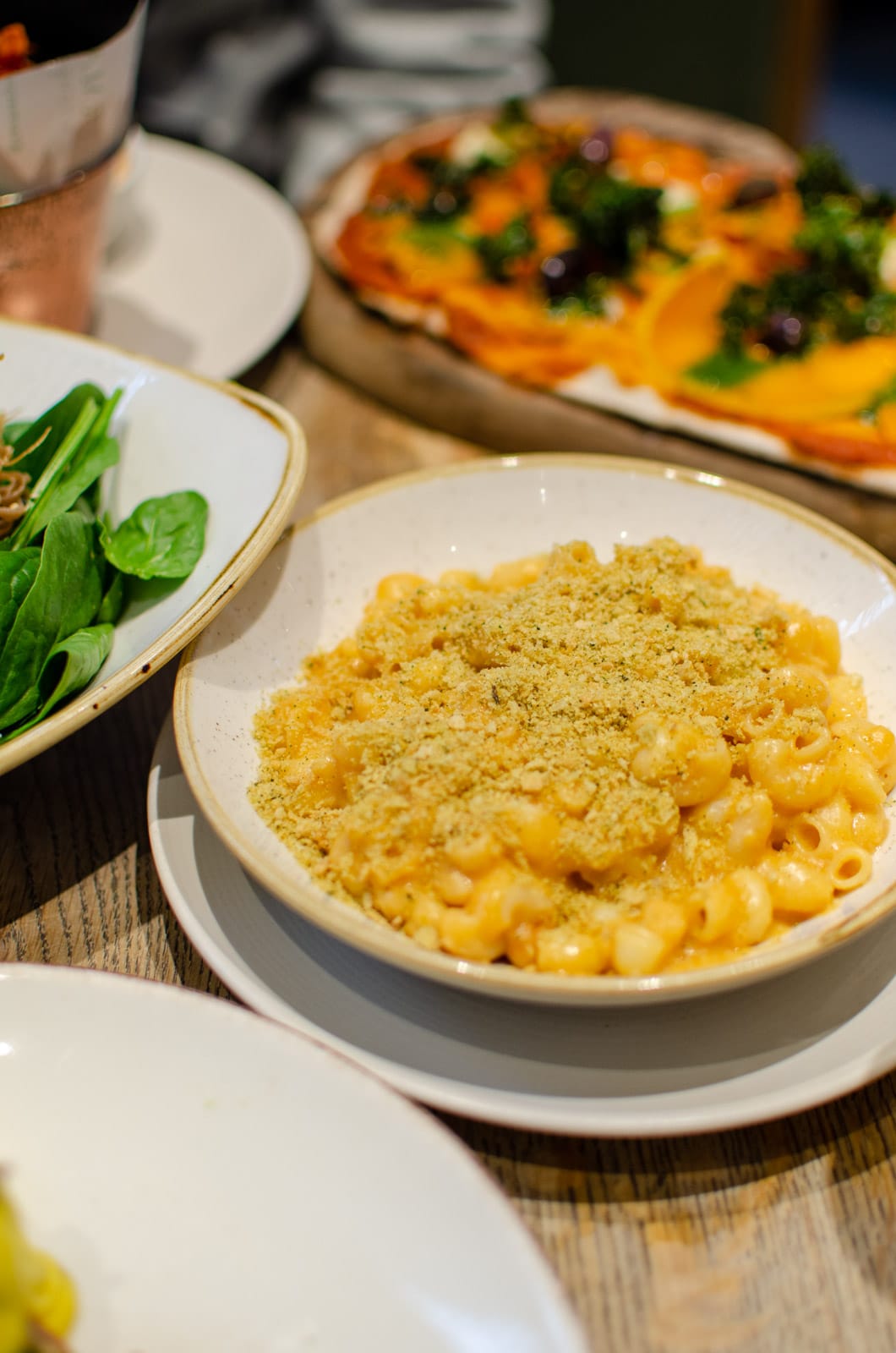 We really enjoyed …
The princess loved
She vividly remembered having an awesome Afternoon Tea at Farmacy London. She LOVES the macaroni and cheese, which, we must admit, are to die for! She is also a fan of the cookies + almond milk dessert. Ah and then there is the Viennese chocolate too! And of course, everything is planted-based!
Her parents liked
I think we could live at Farmacy London without too much trouble. We could spend our lunches, our dinners, our snacks there… It's really our favorite restaurant in London. Everything is delicious, plentiful and they offer many different drinks, like the hot adaptogenic ones. Farmacy London is top-notched plant-based cuisine. It is the place where you absolutely want to have an Afternoon Tea and spend your entire Sunday afternoon.
Special mention to the Mac & Cheese, Got no Beef Burger, Spiced Apple Crumble and the huge Chocolate Brownie Sunday.
And thank you to our waiter who was super nice, friendly and we never waited.
Information
Rates
Mains between £11 and £16; Bowls between £11 and £17; desserts between £7 and £12
Details
Farmacy London restaurant
74-76 Westbourne Grove – London
Monday-Friday: noon-4 p.m. and 5 p.m.-10 p.m.
Saturday and Sunday: 11 a.m. to 4 p.m. and 5 p.m. to 10 p.m.
Website: https://farmacylondon.com/