Amazing, St Paul's Cathedral is clearly one of the must-sees during a stay in London with children, after or before a visit of the Natural History Museum, of course. Located in the City, this emblematic monument will surely amaze you and make you work out a little … to reach the dome.
First, take some time to explore St Paul's cathedral itself, the altar is magnificent and particularly impressive. You can also go downstairs to visit the crypt before taking a deep breath and start your ascent towards the Golden Galley located 111 meters above the ground.
Your first stop will be the Whispering Gallery, after 267 steps. The opportunity to take a break (well, not for us, because it was closed). You will then reach the Stone Gallery after 376 steps, the first step for beautiful pictures. Finally, the Golden Gallery awaits you for a magnificent view of London.
As with any good visit to a tourist spot, we strongly recommend that you avoid late morning and afternoon if you want to be able to enjoy it without feeling that it is as crowded as the subway.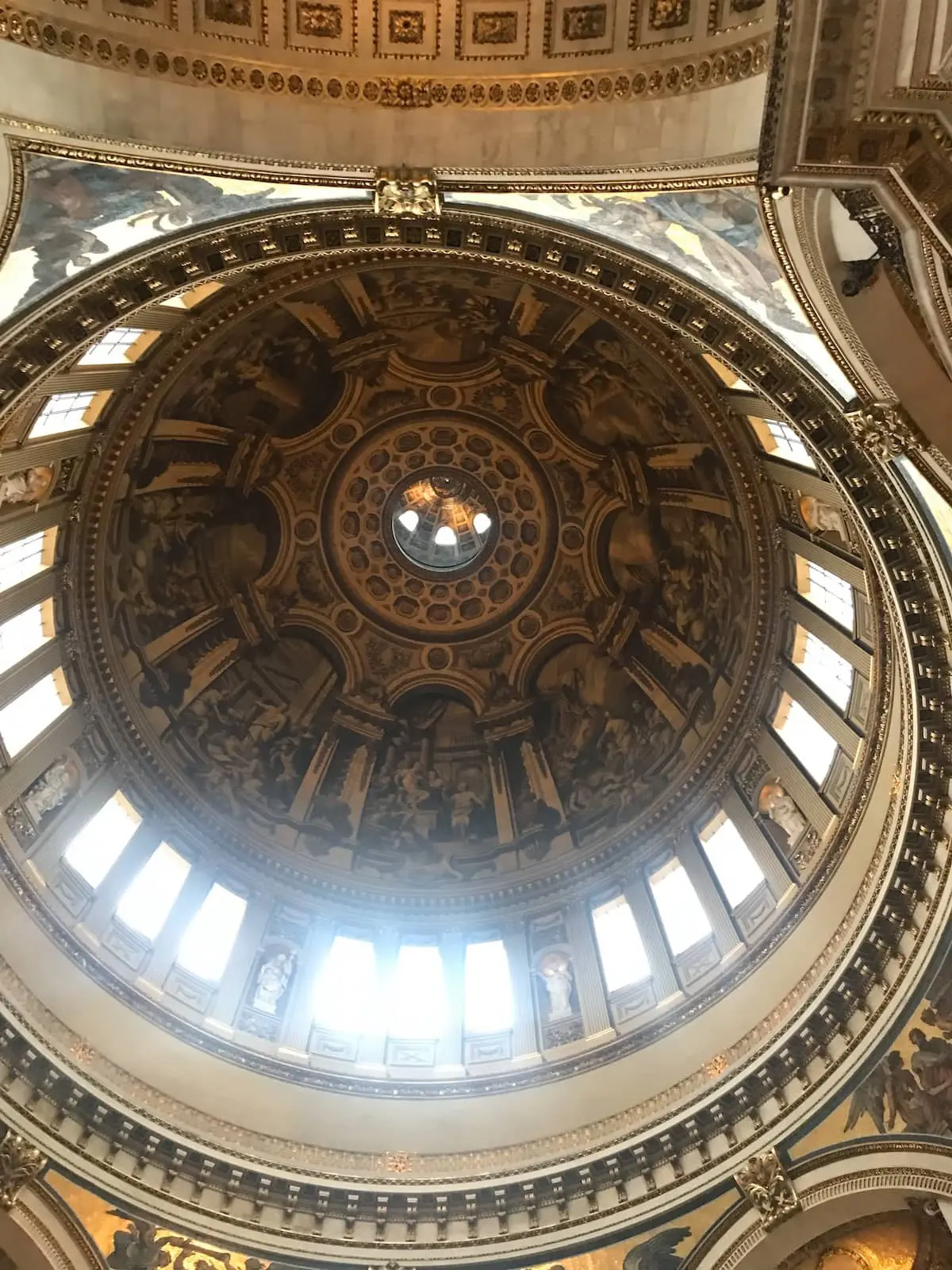 St Paul's cathedral has a very nice cafe inside the crypt as well as an interesting shop. We had a snack there and you will be surprised to find freshly baked cakes. Far from the unappetizing snacks of most major French museums.
Good to know
A must do
It would be a shame to come to Saint-Paul without going up to the Golden Gallery. The different steps (made out of metal, stone …), the pleasure of emerging so high and admiring the emblematic monuments of London will enthuse even the youngest.
The princess loved
The princess loved going up, but it was harder to come back down! It was Dad who had to carry her on the steps (She was 5 years old at the time). She also found it great to take a break in the very quiet crypt.
The ups for kids
Your kids are over 8 years old
They will love being the first to reach the top of the dome and see London from above. You can make them try to find the London monuments they know.
Your kids are less than 8 years old
Be aware that they may have troubles going up or down! In baby carriers, it should do the trick, but for toddlers, it could be a bit of a challenge. Wait until they are at least 4/5 years old for them to really benefit from it … and you too.
Practical information
Rates
The entrance fee to Saint Paul's Cathedral includes the entire monument. If you can, buy your tickets online to save yourself time and money.
£ 20 per adult (or £ 17 online) and £ 8.50 for children 6-17. There are rates for families.
Details
Cathédrale Saint-Paul
Website: https://www.stpauls.co.uk/visits/visits
Doors open at 8:30 a.m. Monday to Saturday, but galleries are only accessible from 9:30 a.m. The cathedral closes its doors to tourists at 4.30 p.m. and cannot be visited on Sundays.