During these few days in Barcelona for my birthday, we did not fail to test many vegan restaurants or restaurants offering vegan options, such as Roots & Rolls, The Green Spot or Xavier Pellicer. But the highlight of this trip was probably when we dined at Moments, the two-star Michelin restaurant at the Mandarin Oriental in Barcelona where we were staying.
A magnificent two-starred restaurant at the Mandarin Oriental Barcelona, ​​Moments is an amazing venue. The reason ? First, at its head you find the chef Carme Ruscalleda and her son, Raül Balam whom we had the chance to meet. Namely, Carme Ruscalleda has obtained seven Michelin stars in Spain as well as in Tokyo.
The dining room is absolutely magnificent, with the exclusive creations of Patricia Urquiola. In an extremely cozy atmosphere, you are invited to an incredible moment of plant-based gastronomy, with for the first time, high-end dishes based on tofu and seitan. Just amazing!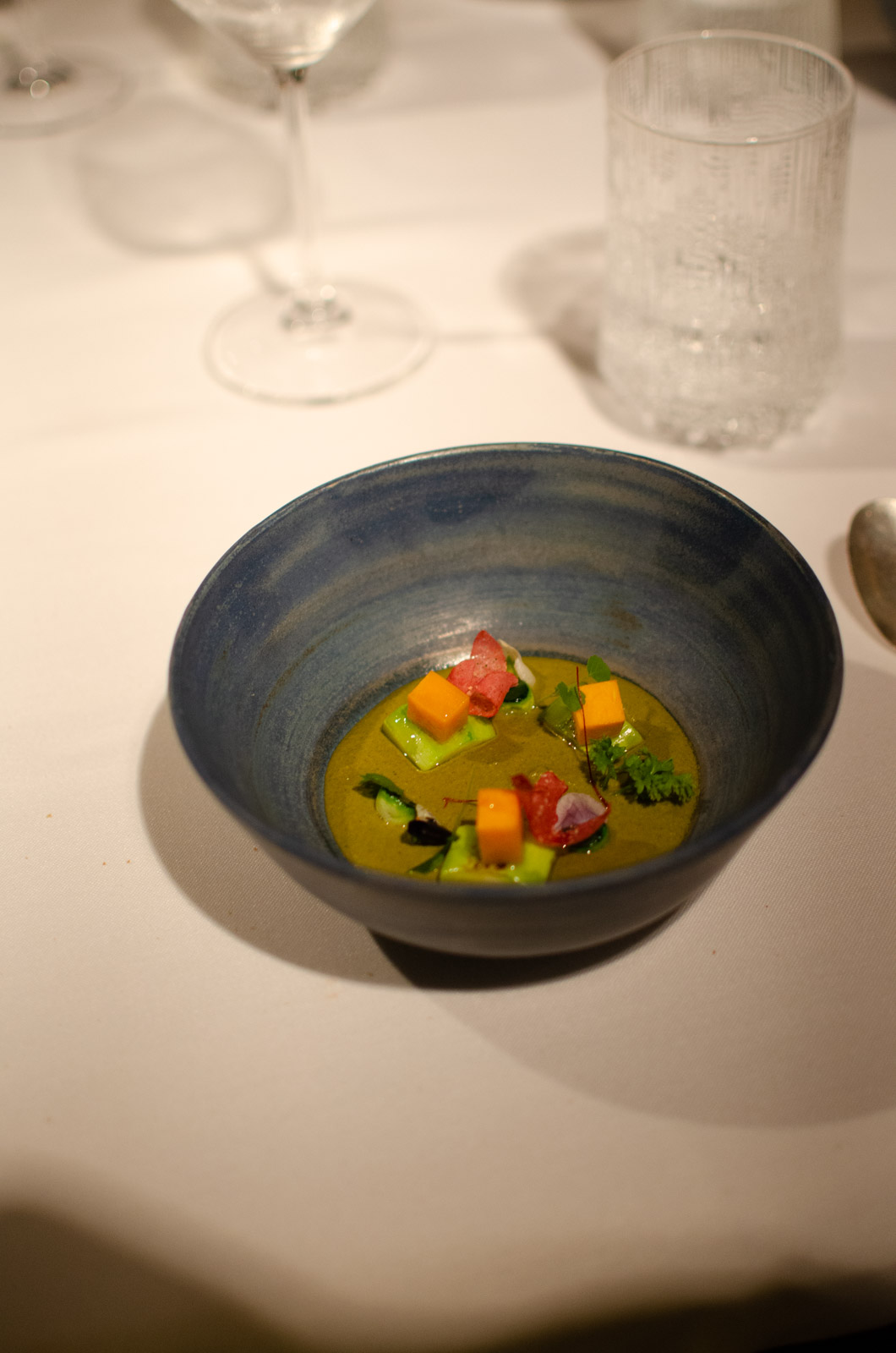 We really enjoyed…
The princess loved
The princess LOVES gourmet restaurants for several reasons: she can put on a pretty dress, all the dishes and decoration are always beautiful, and then last very important point, as we ask for a vegan menu, it is often created for us (which this is not the case at Moments which has a vegan menu throughout the year).
Her parents liked
What a wonderful dinner! We were amazed by the beauty of the dishes, the creativity of the chef, the adorable team with the princess… It was an absolutely magical moment that we will probably never forget. And when the chef came to see us, we loved sharing our impressions with him. Moments is clearly one of our favorite fine dining restaurants to date.
Information
Details
Moments restaurant – Two Michelin Stars
Mandarin Oriental
Pg. de Gràcia, 38, 40, 08007
Barcelona, Spain
Lunch: 1 p.m. to 2 p.m. (Saturdays and Sundays)
Dinner: 8 p.m. to 11 p.m. (Wednesday to Saturday)