During our last trip to California, in 2018 (yes, there was an almost distant period when Covid did not exist!), we traveled business class with Air France from Roissy Charles de Gaulle.  I wanted to give you my feedback on this experience, which was rather pleasant, but still far in terms of quality of some other big companies.
We arrived from Bordeaux the day before and spent the night at the Sheraton de Roissy Charles de Gaulle. A convenient hotel, perfectly soundproofed, and which has the advantage of giving onto the runways, for an incredible view of the take-offs of the planes. In the morning, we waited for our flight in the Air France business lounge at CDG. Pleasant, it is rather bright and very clean, better, I believe, than some lounges, especially the one in Los Angeles which is not wonderful.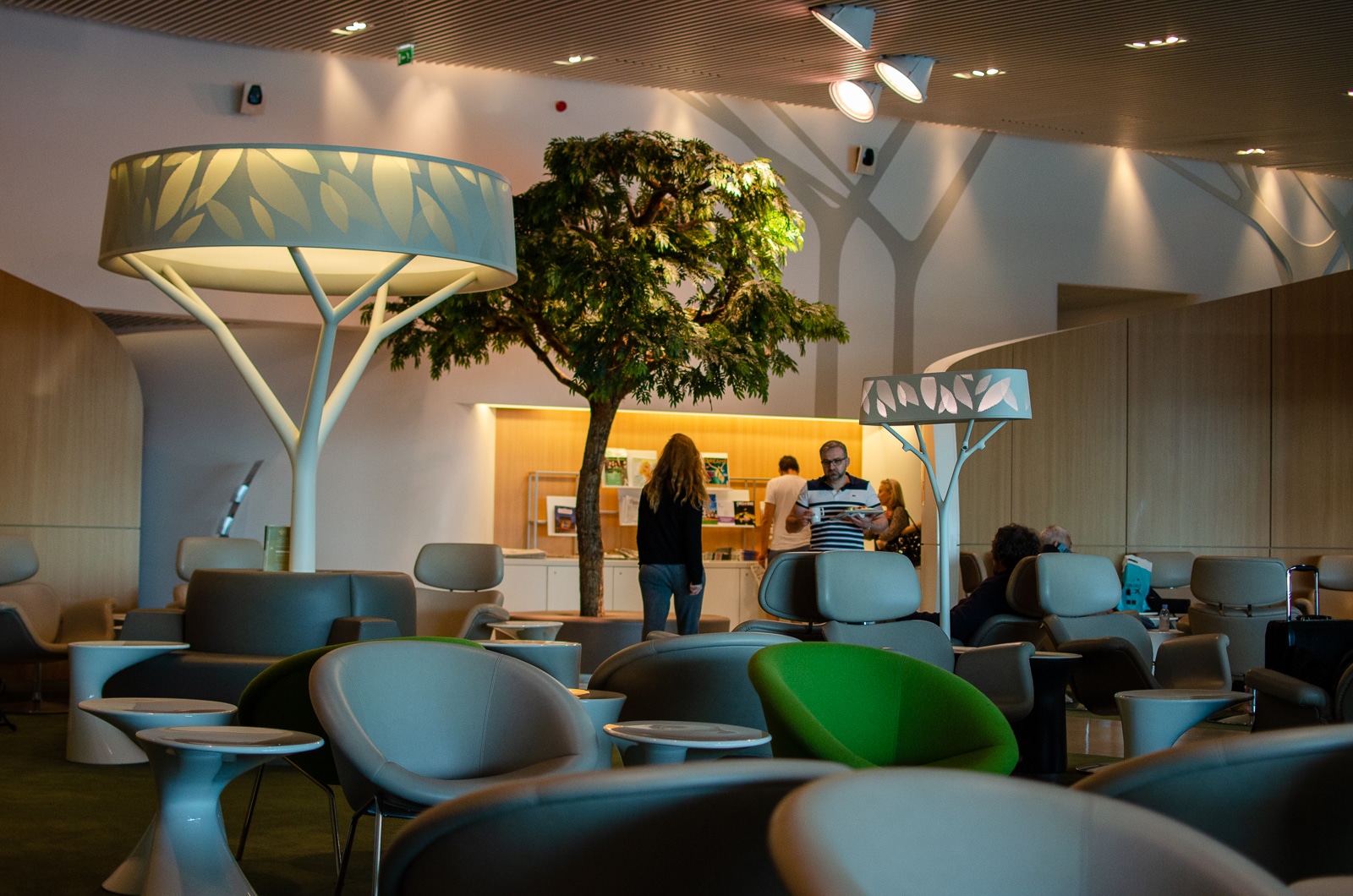 You can of course take a shower, relax and the food offer is quite balanced and varied. It's quite good, except if you are vegan like us, because then, the choice is much more limited.
Good to know
The advantages of the Business offer
Air France's business class is comfortable and the seats are very well organized. Nevertheless, always the problem with Air France, the air hostesses are not always up to the task. We sometimes have the impression that we annoy them, even in business class, which is really a problem, to say the least.
The princess loved
Of course, she just loves flying Business, essentially because of the fact that she can actually sleep and watch a movie on her iPad, as if she were in her own bed. She also likes having the feeling that she is in a restaurant at lunch and dinner time!
Air France: the ups
The food
If the catering offer when you are omnivorous is rather up to the task when you fly Business with Air France, this is unfortunately not so much the case for vegan meals. At the moment, it's relatively disappointing and there are very few in-flight snacking possibilities.
The ups that can make a difference
Obviously, flying Business means having a small flight kit (socks, mask, Clarins product, etc.), an aperitif, mignardises, but also a fabric tablecloth, and it also means eating pretty much the whole time during the flight, with snacks always available as well as fruits and drinks. But, in the end, nothing compared to Asian companies, for example.
Information
Rates
Around 2,500 euros (low season) for an Air France business round trip from Paris to Los Angeles / person