We've had the chance to discover a few amazing hotels during our "many" years of traveling together. From the Post Ranch Inn in Big Sur to the Amangiri in Utah, where we got married, the Shangri-La Paris or the Tschuggen Grand Hotel … even the princess has already lived great experiences. But … Le Bristol Paris is something else. Imagine a place combining refinement and warmth, an idyllic setting and special attention, and you get THE dream location for all your Parisian stays.
The Bristol Paris obviously represents the very idea of ​​French luxury. This expression, "Luxe à la française", perfectly sums up what awaits you during a stay in this sublime Parisian palace. From your tastefully decorated room, without ostentation, to the absolutely impeccable service through the attentions we received and which enriched these few days with many smiles … we have achieved perfection, despite a complicated health context!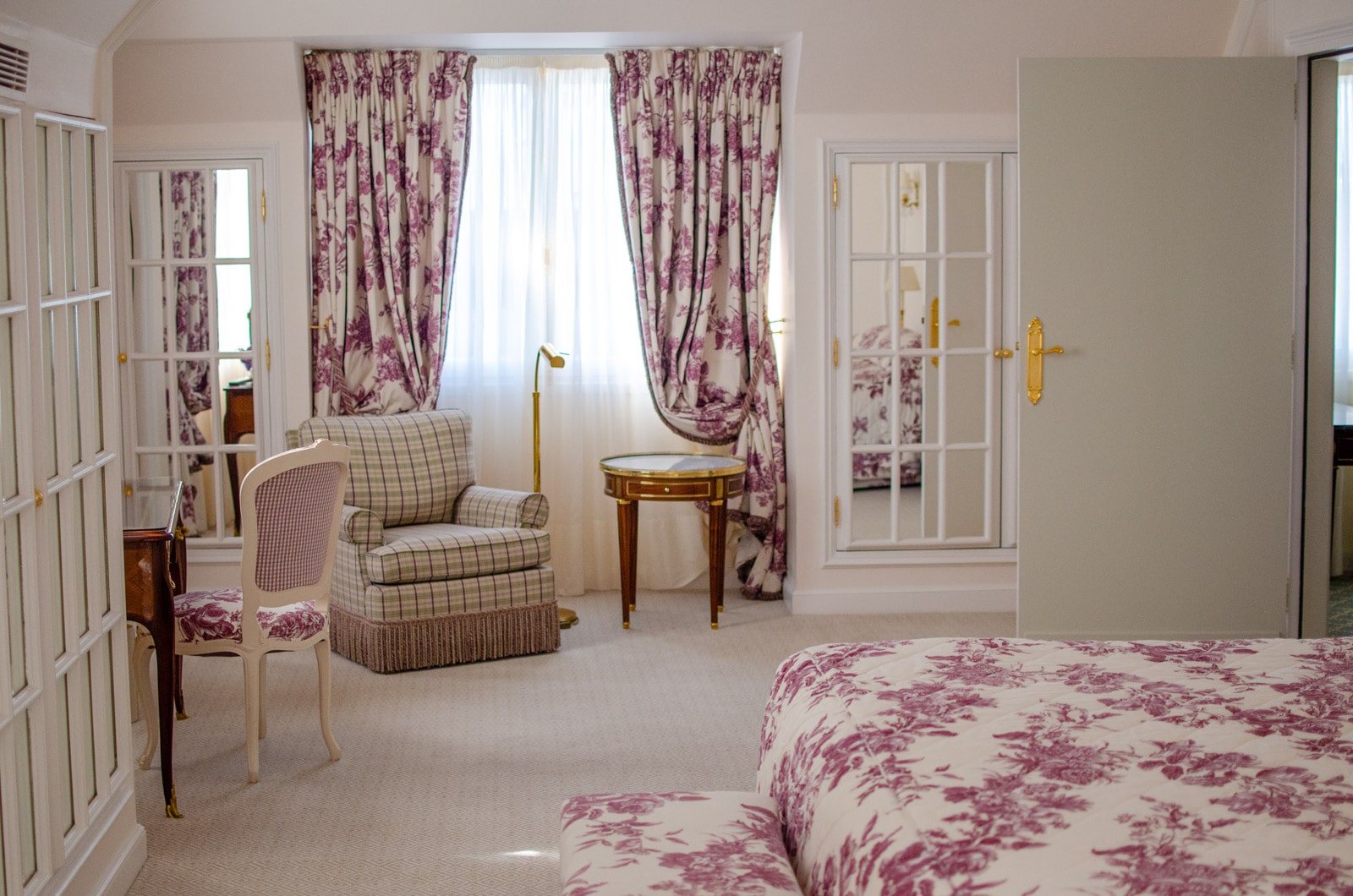 From the day we checked in to the day we checked out (by force of circumstances … we would have stayed much longer!), everything was very cosy, with amazing surprises such as a fully vegan and perfectly mastered afternoon tea. A day at the Bristol Paris goes too fast … and is (again necessarily) placed under the sign of French gastronomy. The key word is enjoy, enjoy, again and again, in order to leave with wonderful memories that will remain very vivid.
Our family experience
Which room with a child?
We recommend the Prestige Room at Le Bristol Paris, which allows you to have plenty of space and a lounge area that can become your kid's room. The princess loved her huge sofa bed as well as having her own bathroom. But in any case, whatever room or suite you decide to book, it will inevitably be superbly decorated, classic yet elegant, without any aesthetic faux pas. The actual "French chic".
The princess loved
The princess worships Le Bristol Paris and she talks about it all the time. Why is that? First and very important reason, because there is Fa-Raon, the world-famous hotel cat and obviously, she spends most of her time with him. Then, she likes the very beautiful swimming pool and finally, because we have the feeling that she feels at home. She has an incredible ability to adapt to beautiful places (which she does not have with places that she does not find pretty … she has a very precise idea of ​​what is or is not beautiful :))
On the plus side …
What about breakfast?
Le Bristol Paris teams were truly amazing and offered us a gargantuan vegan breakfast according to our desires, every single morning. Avocado toast, homemade granola, peanut butter, delicious fresh seasonal fruits … the princess even had a Japanese breakfast just for her. Do not hesitate to ask, you will inevitably be charmed by the energy deployed to please you.
We'll be back for …
We will come back because it is Le Bristol Paris and no other Parisian address has yet succeeded in dethroning this palace, and more specifically the people who make it so special.
Activities
At the hotel
You could spend your whole stay at Le Bristol Paris without ever leaving it … Because finally, between the magnificent swimming pool, the wonderful Spa Le Bristol by La Prairie, the sports equipment and all the gourmet possibilities, everything has been thought of so that you can enjoy a 100% relaxing stay.
Oh, and don't forget to say hi to Fa-Raon: he loves being brushed gently while he eats his dry food!
Close to your hotel
Le Bristol Paris is located in the western part of Paris so there are countless opportunities to discover the French capital city. You can go hunting for Space Invaders, go see an exhibition at Le Grand Palais (we saw Pompeii which was magnificent), visit the Louvre Museum or even stroll in the jardin des Tuileries … In short, Paris is yours!